پله ها می توانند خاطره هایی از مکان هایی که به آن منتهی می شوند در حافظه ما باقی بگذارند. برخی از راه پله ها بسیار هیجان انگیز به نظر می رسند، گویی از بوم های سورئالیستی خارج شده اند در حالی که برخی دیگر حتی سبب ترس می شوند. در این مقاله نمونه هایی از راه پل هایی که توسط معماران مدرن ایجاد شده یا صدها سال پیش ساخته شده است، انتخاب کردیم که احتمالاً دوست دارید نه تنها با چشمان خودتان ببینید، بلکه از آن ها نیز صعود کنید. البته آسانسور سریع تر و راحت تر است. اما بالا رفتن از پله ها فرصتی مناسب برای دیدن فضای پیرامون از زوایای مختلف و قدردانی از ایده اصلی معمار است.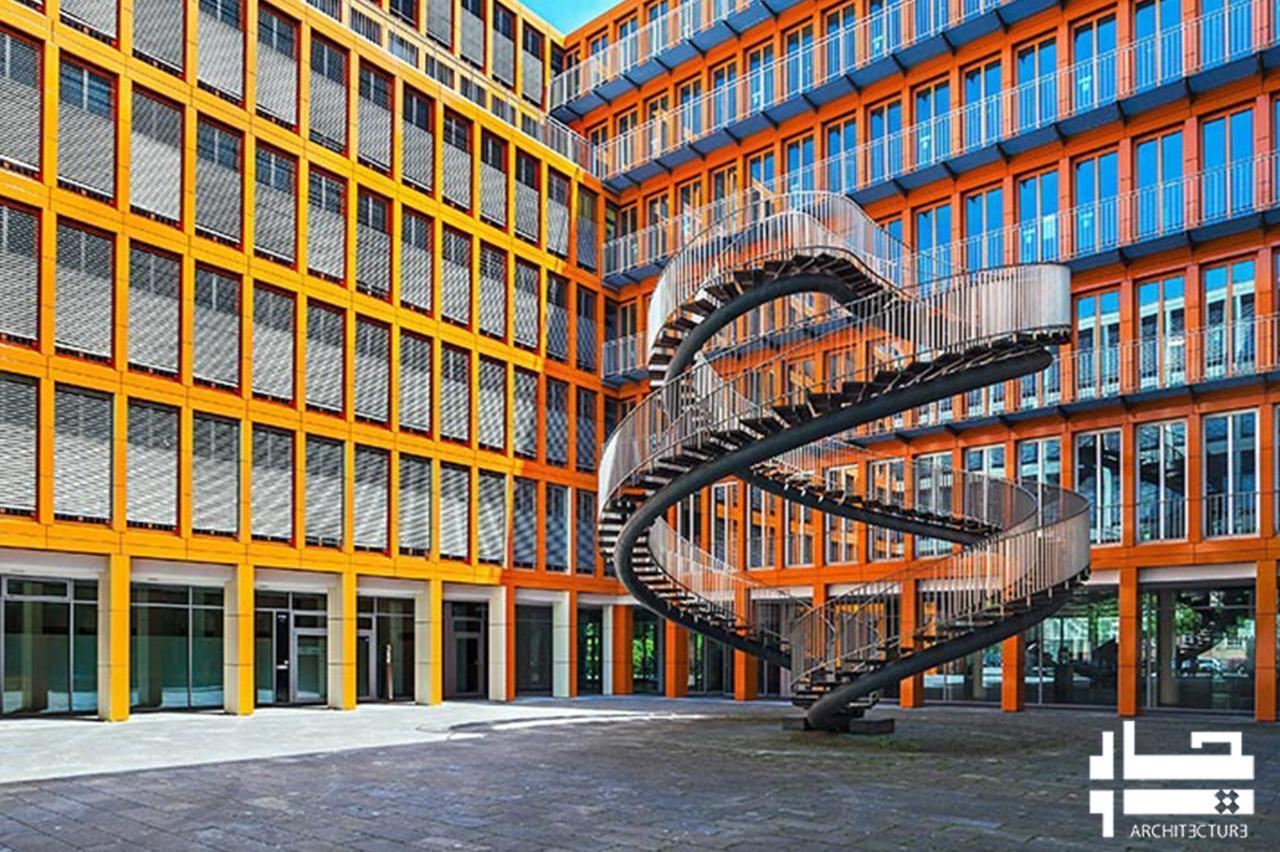 Umschreibung – stairs without beginning and end
راه پله ها به جایی نمی رسند و از هر جایی شروع نمی شوند – می توانید برای همیشه در یک جهت حرکت کنید.
نویسنده این شاهکار طراح دانمارکی اوللافور الیاسون است.
ساخته شده در سال ۲۰۰۴ در حیاط دفتر مرکزی حسابرسی و مشاوره KPMG در مونیخ ، یک راه پله مارپیچ مضاعف است که هر مارپیچ از آن در جهت مخالف از طرف دیگر ایجاد شده ، و سپس آن ها در بالا به هم متصل شده اند. اتصال بین دو بخش پیوسته است و این تصور را ایجاد می کند که راه پله بی پایان است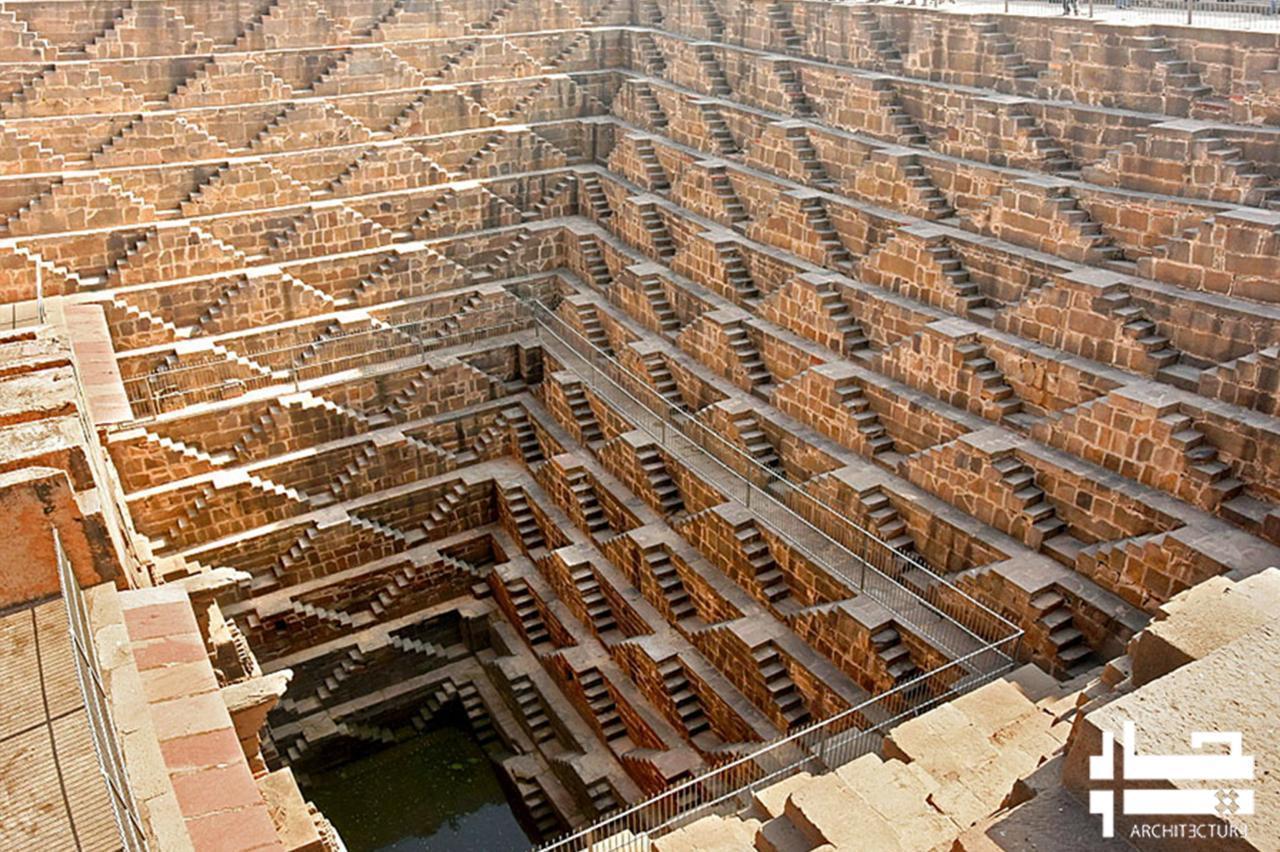 Well Chand Baori in Rajasthan, India
چاند باوری در راجستان ، هند
این مجموعه معروف در دهکده آبانری هند واقع شده که چاه ۳۰ متر عمیق دارد ، در حدود ۸۰۰ میلادی ساخته شد و از ۱۳ طبقه و ۳۵۰۰ پله تشکیل شده است. عملکرد اصلی چاه جمع آوری آب در منطقه ای نسبتاً خشک و همچنین پناه دادن به ساکنان محلی در گرمترین روزها است.
به طور دقیق ، برای پایین آمدن ، کافی است فقط ۹۱ پله را طی کنید (۱۳ ردیف ۷ مرحله) ، اما از آنجا که تمام دیوارهای چاه به صورت پله ساخته شده اند ، تعداد کل ۳٫۵ هزار پله است. شنا در چاه کاملاً ممنوع است ، زیرا میکرو فلورایی که قرن ها در این بدنه محصور آب شکل گرفته است چنان تهاجمی است که می تواند طی چند روز فرد را به قتل برساند. زائرانی که به اینجا می آیند دست و پای خود را با این آب شستشو می دهند ، اما به گردشگران توصیه نمی شود این کار را انجام دهند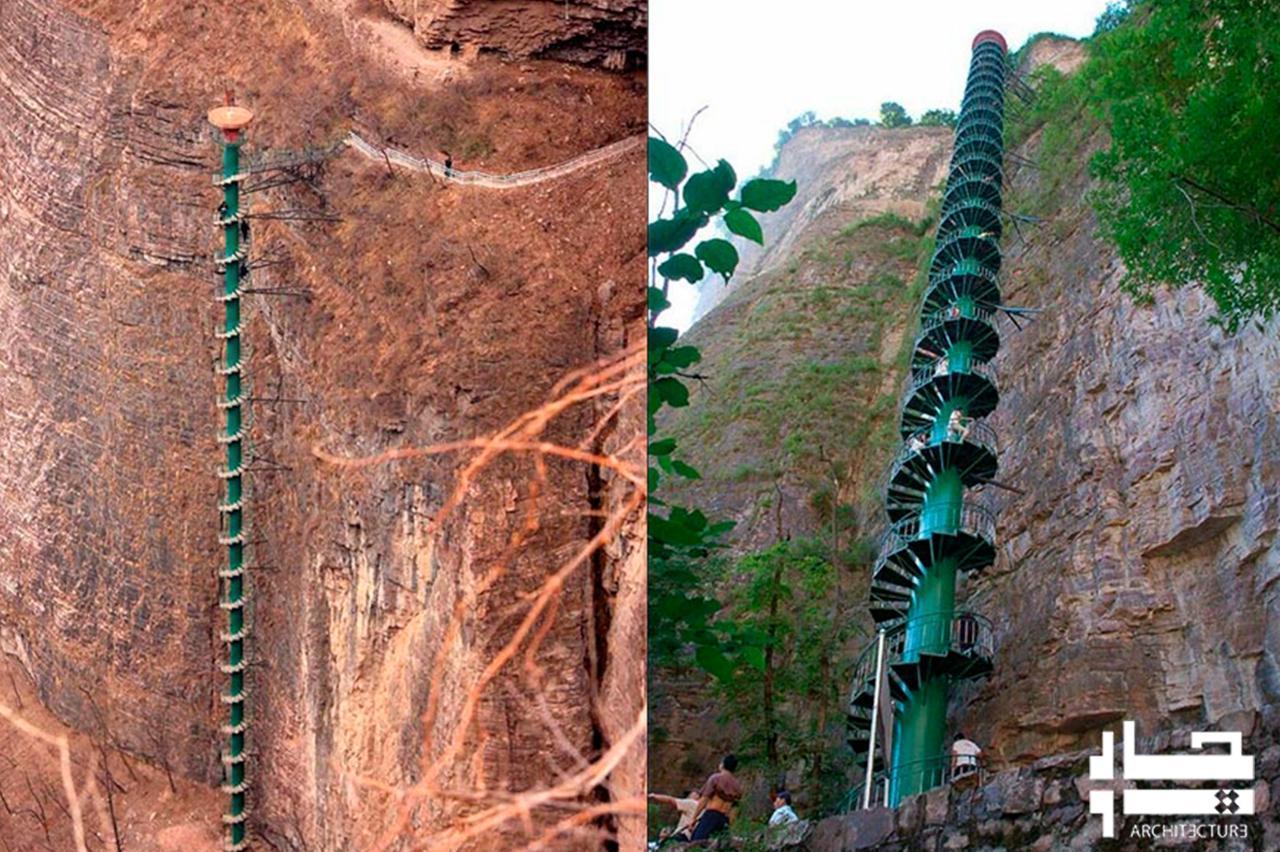 Stairway to Heaven" in Lingzhou, the slope of Mount Taihang, China
"راه پله به بهشت" در لینگژو ، شیب کوه Taihang ، چین
با نگاهی به این ساختار تقریباً ۱۰۰ متری ، لرزیدن غیر ارادی در زانوها شروع می شود. صعود از برج برای همه افراد مقدر نیستند – بازدیدکنندگانی که بالای ۶۰ سال ندارند در اینجا مجاز هستند و باید اوراق را امضا کنند که تایید کنند فرد سالم است و همه خطرات را در پیش می گیرد. جای تعجب نیست – برای صعود از یک پله مارپیچی شیب دار و طولانی بدون داشتن یک سکوی واحد برای استراحت ، باید از سلامتی عالی برخوردار باشید.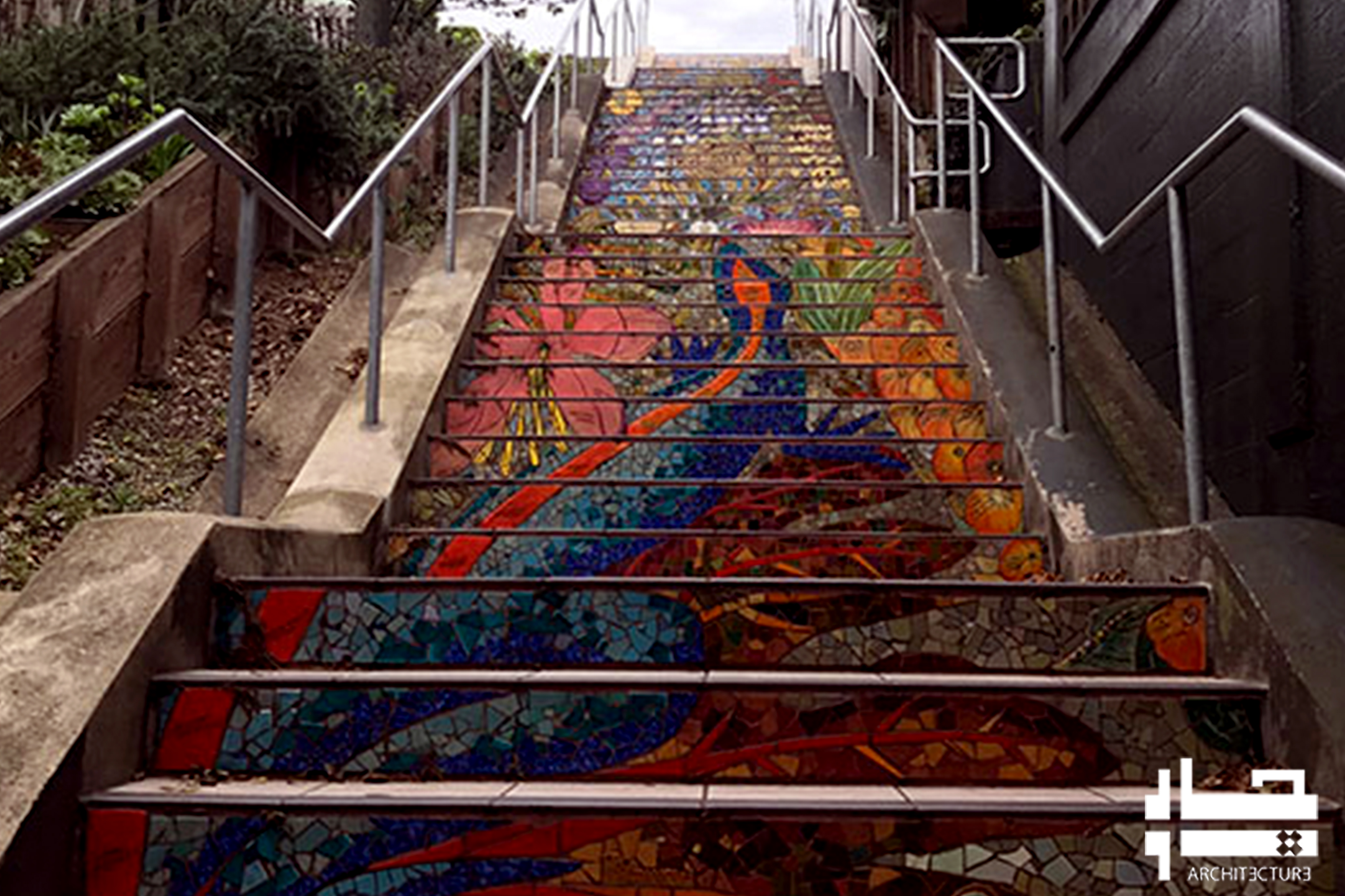 Tiled Steps Mosaic Stairs in San Francisco, USA
پله های موزاییک کاشی در سن فرانسیسکو ، ایالات متحده
سان فرانسیسکو طولانی ترین پله موزاییکی جهان را دارد. راه پله از ۱۶۳ پله تشکیل شده است و هر مرحله یک الگوی پیچیده دارد. برای ایجاد تصویر ، ۲۰۰۰ کاشی تزئینی و ۷۵ هزار قطعه موزائیک چند رنگ ، آینه و شیشه مورد نیاز بود. در نتیجه یک صفحه رنگی روشن ظاهر شد. می توانید پله ها را بی وقفه مشاهده کنید و خود را در یک دنیای خیالی شگفت انگیز غرق کنید.
پست پله های معروف دنیا در چهارسوی معماری اول به نظر می رسد.